BRAINS 2022 Keynotes
Keynote #1
Title: Do Contracts Need Accounts?
Abstract: Conventional wisdom in the blockchain space dictates that Ethereum's account-based ledger model is somehow better suited to supporting smart contracts than Bitcoin's UTxO ledger model. Is that really the case or is it rather a skewed perception stemming from historical development and the differing focus of the Bitcoin and Ethereum project, respectively?
In this talk, I will discuss the difference between accounts and UTxOs when it comes to supporting smart contracts. I will argue that the main distinction is one of global versus localised state, much like the difference between imperative and functional programming. The imperative model seems tantalisingly simple, but leads to significant costs in terms of both reasoning about smart contracts and maintaining them on a distributed ledger. Finally, I will sketch an approach to modelling smart contracts as state machines that recovers simplicity, maps well to UTxO ledgers, and opens new avenues for informal and formal reasoning about smart contracts and their correctness.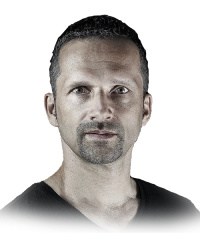 Manuel M T Chakravarty
(Tweag & IOG)
Bio: Manuel M T Chakravarty currently works at the intersection of programming languages and cryptography with applications to open blockchains. His recent contributions cover smart contract and native asset support for UTxO ledgers, such as Cardano, as well as multi-party state channels. He has also published extensively on programming languages, compilers, and high-performance computing. He contributed to both the design and implementation of the Haskell programming language (most notably, type families, associated types, and the foreign function interface) as well as several Haskell tools and open source libraries. He is currently a functional programming expert at Tweag and a researcher & architect of smart contract technology at IOG (formerly, IOHK). Before that he was an Associate Professor at UNSW Sydney.
---
Keynote #2
Title: A vision for decentralized computing
Abstract: Bitcoin has the potential to revolutionize the current world's monetary systems and other decentralized systems have the potential to revolutionize the internet — for
the good of humankind and planet Earth. In this talk we justify this standpoint and lay out a vision for the future of decentralized computing.
We start by revisiting the definition and taxonomy of decentralized systems and discuss Inclusiveness as a critical facet of decentralization. Then we briefly argue how Inclusiveness rules out some popular candidate technologies for a "base-level" (or L1) blockchain consensus, namely Proof-of-Stake, from replacing Nakamoto's Proof-of-Work (PoW) as the base consensus technology of decentralized systems.
We further discuss why the high energy consumption of Bitcoin's PoW
consensus is not wasteful and why Bitcoin should be embraced as the money
of the future. We then argue that future decentralized systems should aim at
leveraging the "slow-but-very-secure" PoW consensus of Bitcoin, building
systems on top of it rather than trying to replace it. Finally, we propose some
open problems for decentralized cloud computing research.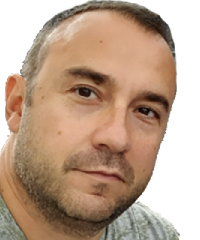 Marko Vukolić
(Consensuslab, Serbia)
Bio: Marko Vukolic leads ConsensusLab at Protocol Labs, where he works on many topics including scaling decentralized consensus. Prior to this, he was a Principal Research Staff Member in IBM Research Zurich, tenured faculty at EURECOM (2010-2014), and a visiting professor at Systems Group @ ETH Zurich (2014).He is one of the co-inventors of Hyperledger Fabric permissioned blockchain system, for which he received numerous technical awards.
He obtained a Doctor of Science (PhD) degree in Distributed Systems from EPFL in the Distributed Programming Laboratory (LPD) in 2008, with PhD thesis on Byzantine fault-tolerant (BFT) consensus, state-machine replication and data storage. Before PhD, he graduated from EPFL Doctoral School in Computer and Communication Sciences in 2003 and obtained a dipl.ing. degree in Electrical Engineering (Telecommunications) from School of Electrical Engineering, University of Belgrade, in 2001.
---
Keynote #3
Title: Abstractions for permissionless fault tolerant distributed systems
Abstract: In this talk I will discuss some of the abstractions that help us to build permissionless fault tolerant distributed systems, and in particular permissionless blockchains. I will concentrate on three fundamental abstractions: (i) communication, which permit the broadcasting of messages in the system with different reliability guarantees, (ii) node sampling, which  allows each node to continuously update its neighborhood with randomly chosen nodes of the system, and (iii) consensus which allows nodes to reach an agreement on some value.  I will present properties that characterize these abstractions, and discuss  some existing implementations by highlighting the challenges that we need to face due to the particular features of permissionless environments.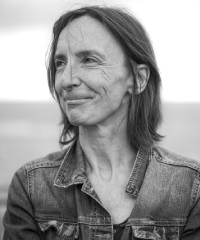 Emmanuelle Anceaume
(IRISA, France)
Bio: Emmanuelle Anceaume received her PhD in Computer Science from the University Paris-Orsay (Paris-XI) for my work on dependable systems. She spent a post-doctoral year at Cornell University (NY – USA) and worked with Sam Toueg on unreliable failure detectors. She is a CNRS researcher at IRISA-UMR6074 lab. Her current research group is the INRIA / IRISA CIDRE research team.
She investigates dependability and security issues in large scale and dynamic systems. For the last few years, she has been working on data stream algorithms, privacy preserving reputation mechanisms, and consistency issues in large scale dynamic networks with sa deeper focus on blockchains.